Parent Meetings and Resources Pick-up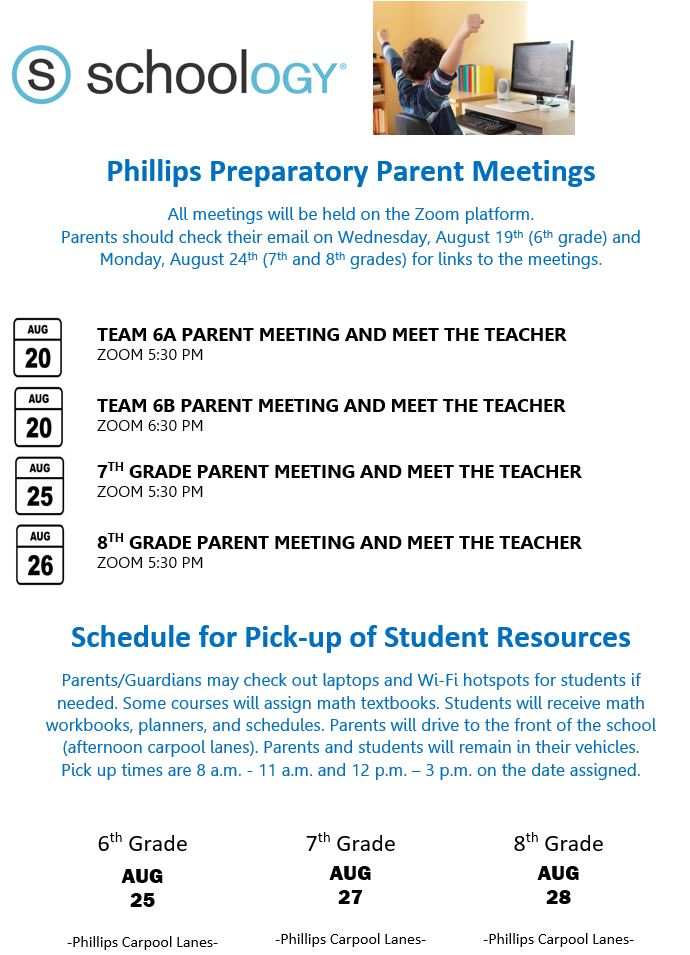 ---
Phillips Preparatory Parent Meetings
All meetings will be held on the Zoom platform. Parents should check their email on Wednesday, August 19th (6th grade) and Monday, August 24th (7th and 8th grades) for links to the meetings.
Schedule for Pick-up of Student Resources
Parents/Guardians may check out laptops and Wi-Fi hotspots for students if needed. Some courses will assign math textbooks. Students will receive math workbooks, planners, and schedules. Parents will drive to the front of the school (afternoon carpool lanes). Parents and students will remain in their vehicles.