Metro-Mobile Literacy Council's Young Writers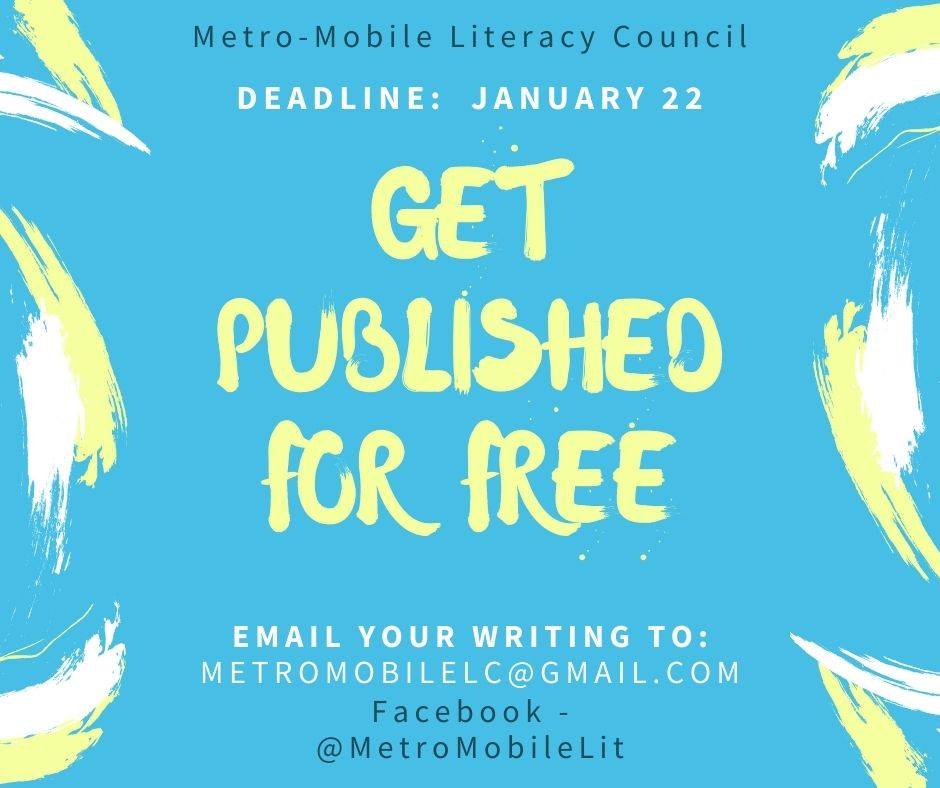 ---
"Metro-Mobile Literacy Council is now accepting submissions for our annual magazine. The submission form is for BOTH the Anthology (grades 3-5) and Both Sides of the Bay Teen Magazine (grades 6-12). We know this is a difficult time for our students, teachers, and parents, but this is a wonderful way to celebrate all the hard work done by all of you. It is FREE to submit writing. Metro-Mobile also recognizes those teachers and schools that have high participation rates each year.
We are also thrilled to announced that our guest author at the 2021 Young Authors' Conference is Watt Key. We are currently planning an in-person event. However, if that is unable to take place in March we will have a virtual conference with Mr. Key.
You can find more information about the publications and the 2021 Young Authors' Conference on our website. This opportunity is available to all students in Mobile and Baldwin Counties. We appreciate the sponsorship from
and
Friends of the Mobile Public Library
https://metromobilelit.weebly.com/news--events.html"