What is National History Day?
Each year, National History Day® frames students' research within a historical theme. The theme is chosen for broad application to world, national, or state history and its relevance to ancient history or to the more recent past. The 2019-2020 theme was Breaking Barriers in History. The 2020-2021 theme is Communication in History: The Key to Understanding.
The National Contest is the final stage of a series of contests at local and state/affiliate levels. Students begin their journey by presenting their projects in classrooms, schools, and districts around the world. Top entries are invited to the state/affiliate level contests. The top two entries in every category at the state/affiliate level are then invited to the National Contest. The 2021 National Contest will be held in June 2021.
2020 Outstanding Alabama Junior Entry
National History Day Junior Division Group Performance 1st Place Winners were Savi Fistein & Aiden Seabrook. Their topic was "Raven Wilkinson: The Black Ballerina Who Broke Ballet Barriers by Braving the Jim Crow South During the Civil Rights Movement & Inspiring Others."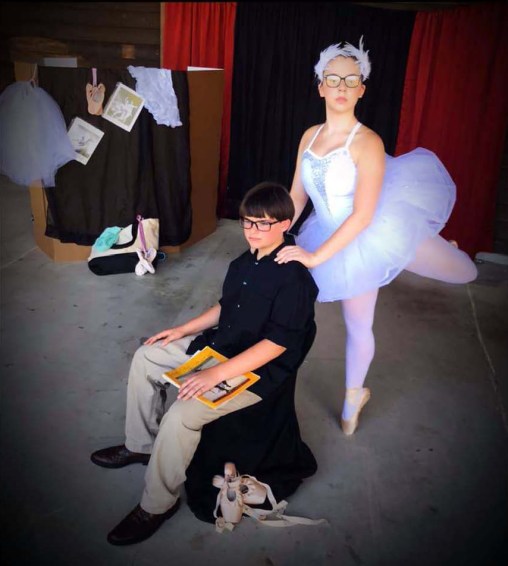 2020 Alabama Junior Division Group Exhibit
Alabama Junior Division Group Exhibit 1st Place Winners Abby and Julie Bloebaum.
Their topic was "A Silence Broken: How the Holocaust and Stonewall Riots Broke Barriers."